Join our Ambassador Program
Wanted: Enthusiastic, Energetic Coffee Ambassadors
The Kochere Caffeinators program is designed for individuals who are passionate about the coffee that they drink, and can appreciate the subtle differences among different roasts and methods.We are looking for creators who love and appreciate a great cup of specialty coffee!
Apply Now
Are You an Influencer?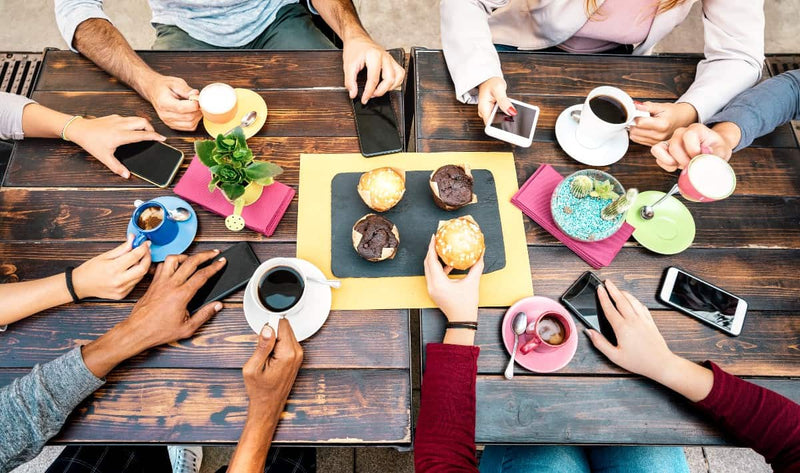 Why Join the Kochere Caffeinators Program?
If specialty coffee is your passion, then the Kochere Caffeinator's Program is the perfect vehicle to score free coffee, secure discounts for your friends, and make some extra cash in the process.
As a Kochere Ambassador, you gain access to:
Personalized Support

We work directly with each member, no matter what their level of experience, to guarantee success

Amazon Influencer Bonus Payments

Are you an Amazon Influencer? Get bonus payments on top of Amazon referral fees, for promoting Kochere products!

Multiple Ways to Earn

Our program features multiple ways to earn cash and rewards. Got an idea? Let us know, and we will take a look!
Multiple Tiers and Earning Levels

The more you participate, the more you earn. The program features a generous first tier, and higher tiers with accelerated earning levels.

Monthly Contests and Promotions

Augment your earnings in our monthly contests and special promotions, with special prizes given to the winners.

Community Support

We're building a community. Network with other program members and grow your overall business.
Frequently Asked Questions
Do I need a certain number of followers to apply?

No, you just need to have a passion for good coffee! We work with influencers of all sizes, and our support resources are designed for influencers of all levels. We want to see your overall business succeed. The sky is the limit. Plus, we also dedicate resources to helping amplify your content.
How is the program structured?

As of now, the program is structured into 3 tiers, an onboarding tier for new applicants, Tier One, and Tier Two. Applicants who complete the onboarding tier will earn a handsome cash reward, without ever making a post or sale! All accepted applicants remain at Tier One for at least a year. The only difference between Tier One and Two is that Tier Two features enhanced payouts and more advanced promotions.
How much time does this involve?

You can partipate in the program for as little, or as much time as you want. As Kochere becomes ingrained in your daily life, you will find that you are participating in the program without much effort.
How do commissions work?

Cash payments are made based on the platform that you chose to send your referrals. Generally, we pay more for sending customers to our website, but this is not always the case. Amazon influencers can receive additional cash payments for sending sales to our Amazon store, which will at least double the amount that you would otherwise earn.
How do Points Work?

Points are earned for many activities, including making posts on social media. The best thing about points, is that you can earn them for making posts, even if you make no referral sales. Points can then be traded for cash or other rewards.
What are the monthly activities?

Each month, we will feature special activities that earn additional cash and point rewards. These activities vary in nature, but could be as simple as reposting one of our posts, or writing a blog article. The more complex the task, the more you earn!
How does the Amazon bonus work?

If you promote our products on Amazon, using your normal Amazon Influencer links, we give you special discount codes that can be used. Amazon pays you, Kochere pays you, you win!
What are the VIP Perks?

Free coffee and early access to new roasts are just some of the benefits. We also occasionally have exclusive webinars and events with influencer marketing thought leaders, designed to help you grow your business. As the program evolves, we plan to also include getaways and trips.
Tell me about the free training

We maintain a library of resources designed to help you as an influencer, and also provide one on one support when requested. Coupled with our community support tools, there are a plethora of opportunities to grow your overall business.